November 22, 2020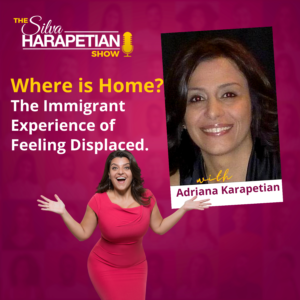 Episode 12 – Where is Home? The Immigrant Experience of Feeling Displaced.
The War in the Caucasus region between Nagorno-Karabakh and Azerbaijan has displaced more than 100-thousand people. Some people in anger and defiance have burned their homes to the ground. The displacement of people has created renewed feelings of anxiety and fear among immigrants communities.
This week's discussion is with psychotherapist Adriana Karapetian who specializes in working with immigrant and displaced communities. She says, if communities become aware of the pain and do the work to heal out of the transgeneration trauma can come a sense of resilience and hope.
Part (2)
ORDINARY PEOPLE. EXTRAORDINARY STORIES
All Podcasts