November 5, 2021
This week on the Armenian Assembly of America Radio Hour, host Mihran Toumajan discusses recent programming as well as ongoing initiatives in the San Francisco Bay Area Armenian American community with two local leaders, Mr. David Ojakian and Mrs. Valina Agbabian.
David Ojakian is a second generation Armenian American and a descendant of Armenian Genocide survivors. A resident of the SF Bay Area for over 37 years, David is one of three founders of Arach Media and serves as Chair of the AGBU Young Professionals of Northern California. David has made it his life's work to advocate for the Armenian people.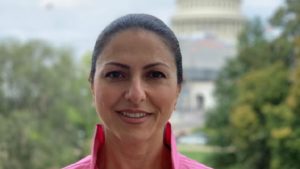 Valina Agbabian serves as the State of California Chair of the Armenian Assembly of America and is a dedicated advocate for the Armenian Cause. Valina is a board member of the Mount Davidson Cross Armenian Council, which is responsible for the maintenance of the Cross and its surrounding land as a memorial for the Armenian Genocide. She also serves on the San Francisco Bay Area Artsakh Task Force, which focuses its efforts on regional programs and initiatives specifically designed to help the people of Artsakh.
Armenian Assembly of America Weekly Radio
All Podcasts