October 26, 2020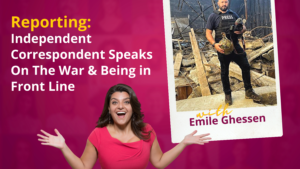 Reporting From The Front Line of War in Armenia
( Part 2)
A conversation with independent war correspondent Emile Ghessen who was on the front lines in Nagorno-Karabakh.
His posts and stories on social media have been a window into the situation on the ground in the region.
Ghessen is a former Royal Marine. He as served Afghanistan and Iraq. He is also an independent documentary maker.
Silva Harapetian speaks to him about what he saw, why he was there, how the soldiers were coping and the moral of families in the region.
ORDINARY PEOPLE. EXTRAORDINARY STORIES
All Podcasts