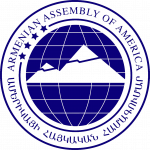 LOS ANGELES, CALIFORNIA, JANUARY 24, 2020 – SoCal Armenian Radio and KLOS-FM 95.5HD3, in collaboration with Radio Iran 670AM, are thrilled to announce that they have added five hours worth of new Armenian programming to their already rich lineup.
Radio Iran 670AM has been on American airwaves for 20 years, and today, SoCal Armenian Radio reaches more than 200,000 Armenians living in the Los Angeles area.
"On behalf of the Armenian Assembly of America (Assembly), we thank our friends at SoCal Armenian Radio and KLOS-FM 95.5HD3 for offering a weekly platform to the Assembly for a radio hour featuring interviews with Southern California-based leaders ranging from public officials to journalists and from educational to civic and community leaders. The individual and collective work of such leaders impacts the lives of scores of Armenian Americans, in general, and residents of greater Los Angeles in particular. The ability for such interviews to be podcast online and via iPhone and Android apps will, no doubt, be appealing to a wide audience," stated Mihran Toumajan, Assembly Western Region Director.
Airing Monday through Friday from 6pm until 11pm, listeners can enjoy news shows and human interest podcasts at KLOS-FM 95.5 HD3 and at SoCalArmenian.com. Programs include: Voice Of Armenia With Arthur Sahakyan Live Monday – Friday 6pm-8pm featuring news reporters: Baregham Ghukasyan & Karen Ghazaryan, Time Out With Manouk Akopyan – Mondays At 8pm, Let's Talk About It With Elena Chobanyan – Tues & Wed 8pm, and the Armenian Assembly of America Radio Hour – Thursday 8pm.